Chengdu is located in southwestern of China and is the capital city of Sichuan province. If you want to see pandas, then Sichuan is their hometown. Learn Mandarin with us, and get ready to travel to Chengdu, China in 2023!
According to CNBC (Dec 26, 2022), "China announced Monday that starting Jan. 8, 2023, travelers will no longer need to quarantine upon arrival on the mainland". This thrilling news will motivate many foreigners to plan to visit China and take Mandarin classes. NewConcept Education wants to take you on a virtual journey, introducing some special cities along with their history and characteristics. We hope it will help you to make travel decisions and planning. Today, the first city we want to introduce is the city of Chengdu. Chengdu is in southwestern China and is the capital city of Sichuan province.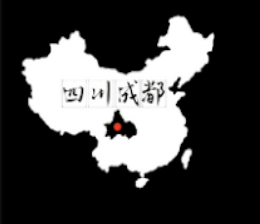 What Kind Of City Is Chengdu? Why Does It Have Such A Big Charm?
Chengdu is known for its tolerance of all religions and classes. For three thousand years, countless people, ranging from princes and generals to ordinary people, have stepped onto the stage of Chengdu one by one, and together they have built a city with the most human spirit in China.
Not many people have the opportunity to see the whole picture of Chengdu because the city is vast and vibrant with a permanent population of 16 million. The weather is very similar to Seattle; the city is often shrouded in rain and fog.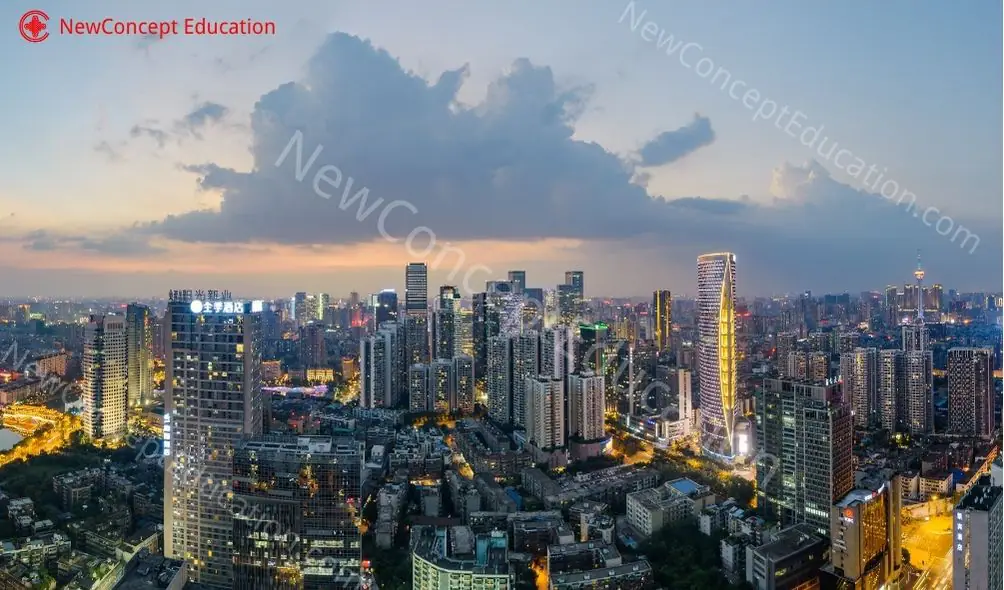 Chengdu is in the southwest inland of China. It is far away from the Yangtze River waterway and its developed shipping, and does not have the advantages of water transport that cities along the river, such as Chongqing, enjoy. However, business elites are optimistic about its future development. Apart from Beijing, Shanghai, Guangzhou and Shenzhen, Chengdu is the best choice for entrepreneurs to pursue their dreams of wealth.
Ordinary people love to talk about Chengdu's lifestyle. Beauty, food, mahjong, and teahouses contribute to Chengdu people's relaxed daily life, and its high level of comfort is the envy of people all over the country. Among the major provincial capital cities, Chengdu has been the leader over the long term, ranking first in the Internet search hot list, far surpassing Hangzhou and Nanjing, which have become more and more household names in recent years.
Chengdu is surrounded by fertile land and varied geographical features, with huge height differences from plains to high mountains, which have bred extremely rich animal and plant resources. And of course, the rare giant pandas and red pandas live there. In Chengdu, there is a Panda Park, the Chengdu Research Base of Giant Panda Breeding. This is an amazing place to visit to see the giant pandas up close, playing, eating, and sleeping.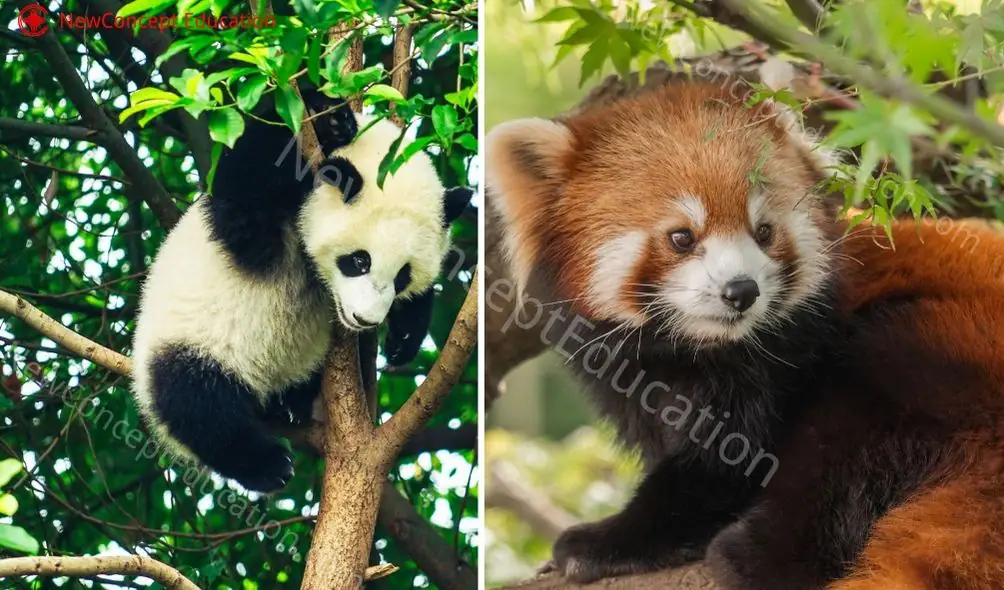 The History Of Chengdu
3000 years ago, the ancient Shu people were the first to discover the value of Chengdu. They entered the Chengdu Plain and established the kingdom of the ancient Shu king in Chengdu.
Then 1700 years ago, the three kingdoms of Wei, Shu, and Wu clashed with each other. The wise Zhuge Liang managed the Shu region with Chengdu as the center. However, the key to the struggle of the Three Kingdoms was not the wisdom of the leaders, but the competition for the economic strength of the three core areas. Although the Shu Han had the advantages of agriculture in the Chengdu Plain, their territory was small, and their national power was weak. Prime Minister Zhuge had to find a new source of wealth for the Shu Han. A kind of "high-end luxury goods" came into his vision, that is, "brocade锦(Jǐn)".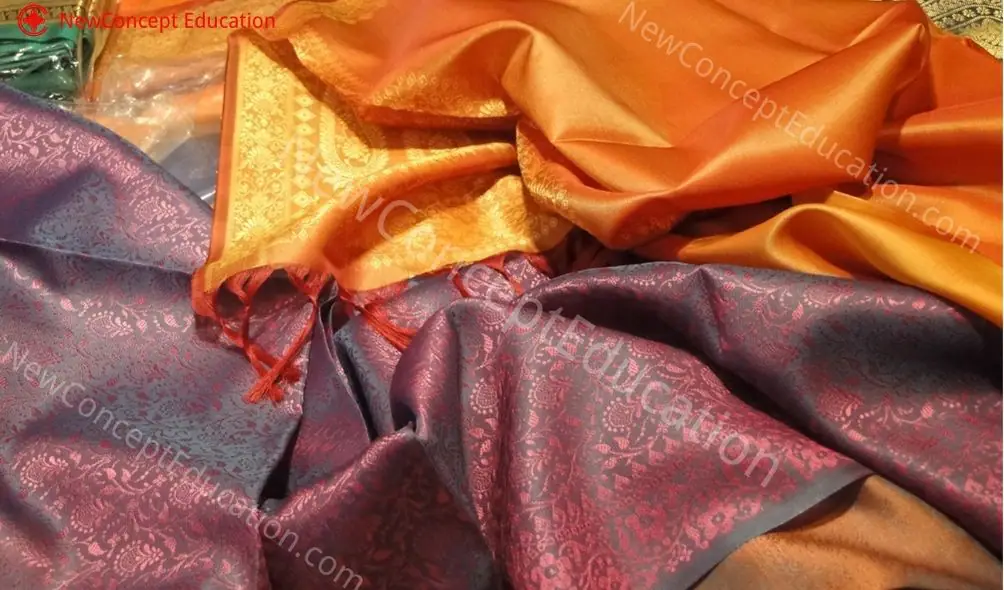 During the Qin, Han and Three Kingdoms periods, Chengdu was rich in Shu brocade fabric. Its quality was the best in China. It was not only purchased by local dignitaries, but also exported to Wei and Wu, and to foreign countries.
In order to control the production of Shu brocade, the Shu Han government built a government workshop in the west of Chengdu, named "Brocade Official City". Therefore, Chengdu has a beautiful nickname " Jǐn chéng锦城" or " Jǐn guān chéng锦官城". Many place names with the word "Jǐn" also began to emerge in Chengdu. The river where the brocade workers wash brocade is called "Jǐn jiāng锦江". The location of the brocade workshop is called "Jǐn lǐ锦里". Nowadays, "Jǐn lǐ锦里" is a very famous attraction in Chengdu. It attracts many foreign tourists to visit and explore old Chengdu culture.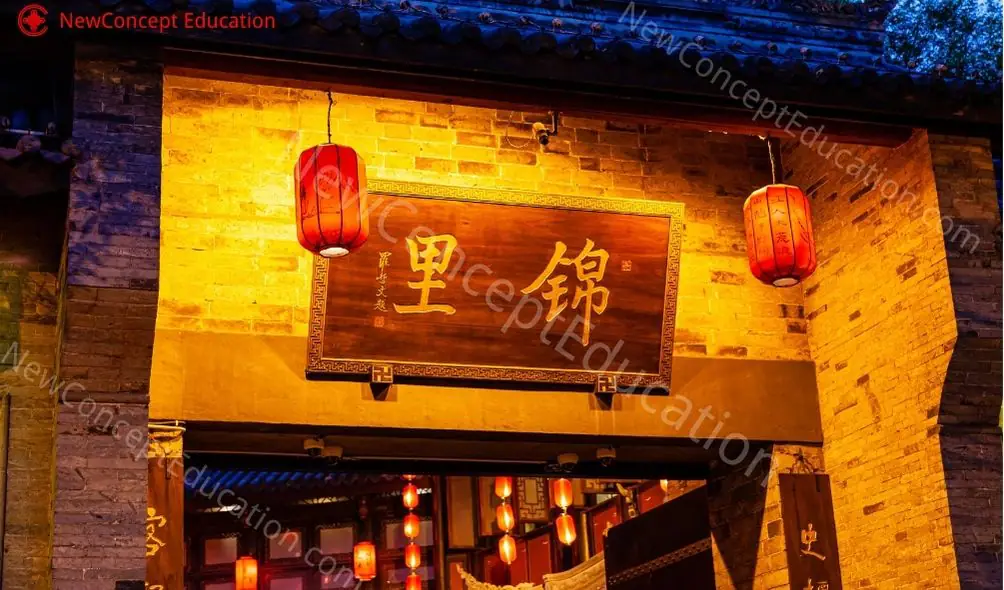 When the Yuan, Ming and Qing dynasties changed, Chengdu was no longer a stable place. Especially the two massacres led by Zhang Xianzhong in the late Ming Dynasty were the most terrifying, and Chengdu was almost reduced to an empty city. After the Anti-Japanese War in the 20th century, new immigrants from Huguang and other provinces entered Chengdu on a large scale, and the population structure of Chengdu underwent unprecedented changes.
New villages and towns sprung up rapidly on the Chengdu Plain. The Manchus built wide and narrow alleys宽窄巷子(Kuānzhǎi xiàngzi) that are similar to Hutongs in accordance with the northern custom. Immigrants brought their living habits and dialects of their respective origins intermarried with each other and were finally shaped into brand-new Chengdu people.
They created hot pots, Chuan Chuan Xiang, Dan Dan noodles, Glutinous Rice Balls, Mapo Tofu, Long Chao Shou (Long Wonton), etc. They also combined Jiangsu Kunqu Opera, Hubei Han Opera, and many other local tunes to form Sichuan Opera, which is especially famous for face-changing and fire breathing. They spread teahouses all over the city, where all the people got together, and everyone could drink tea and chat without etiquette.
If you want to taste the local food and desserts or watch the Sichuan Opera performance, then the attraction "Jǐn lǐ锦里" that we mentioned above is a good place to go.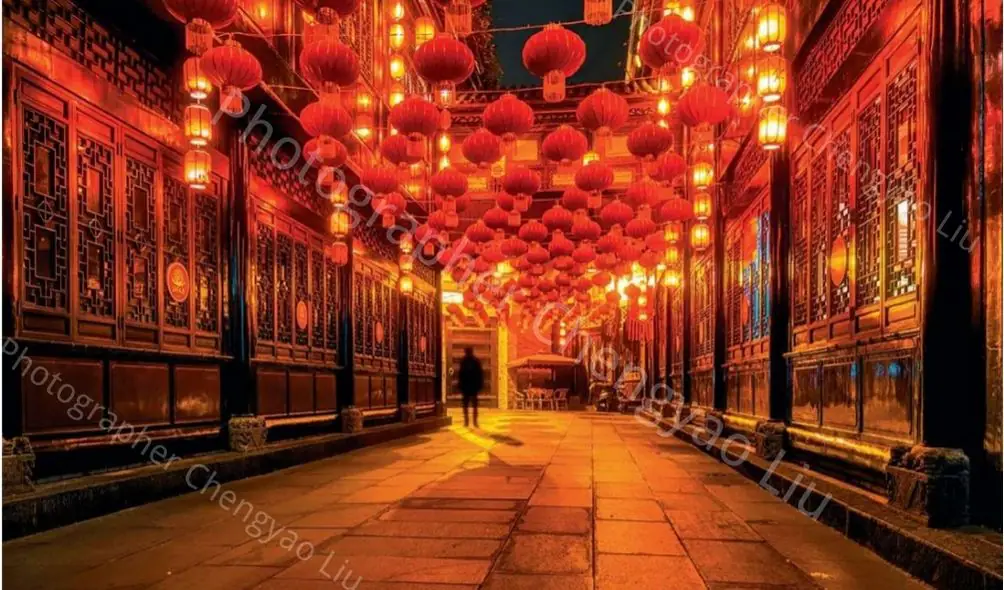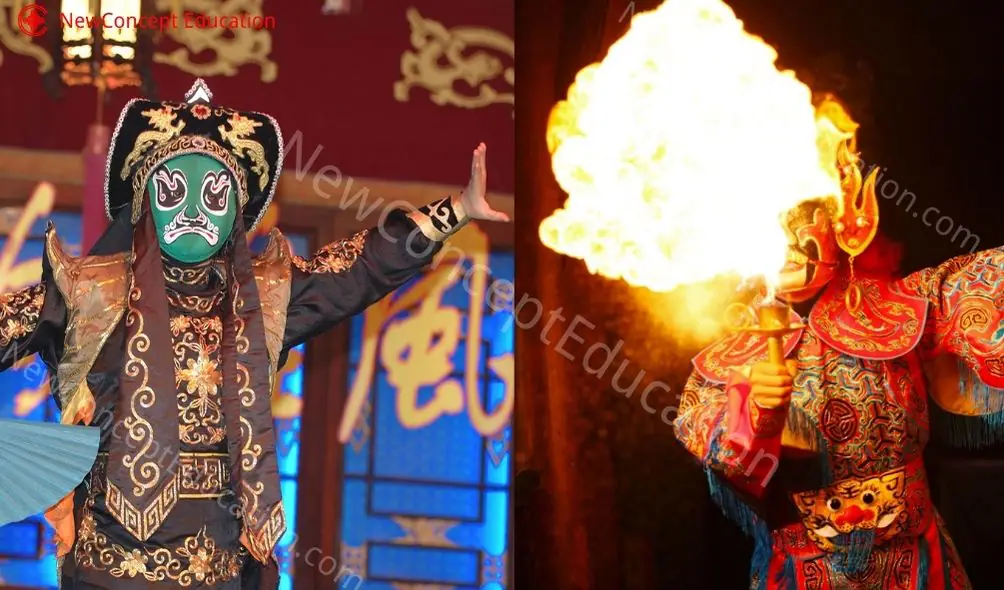 The wide and narrow alleys宽窄巷子(Kuānzhǎi xiàngzi) are also a famous attraction in Chengdu. You can eat hotpot, drink tea in a teahouse, play mahjong with locals, etc. If you love Starbucks, there you will find a Starbucks in the Chinese architectural style. Super fun!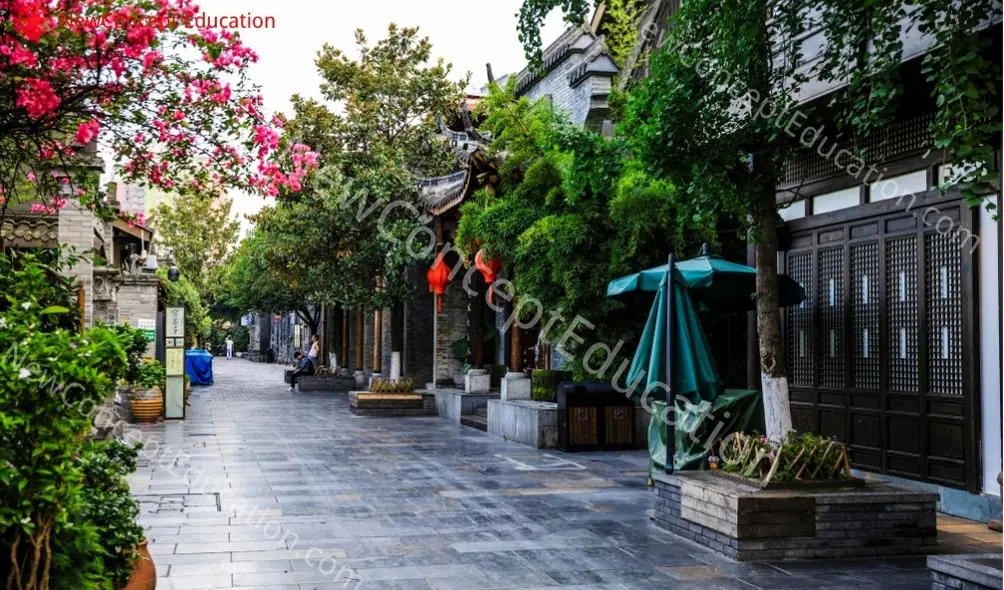 Today's Chengdu
Modern Chengdu is the product of three thousand years of history. All kinds of new buildings have been built, commerce is prosperous, transportation is developed, and the world is closely connected. People's lifestyles are avant-garde and diverse, full of literary and artistic atmosphere. It is a good place for business investment and for foreign students to study abroad at Sichuan University, which is ranked in the top 10 in China.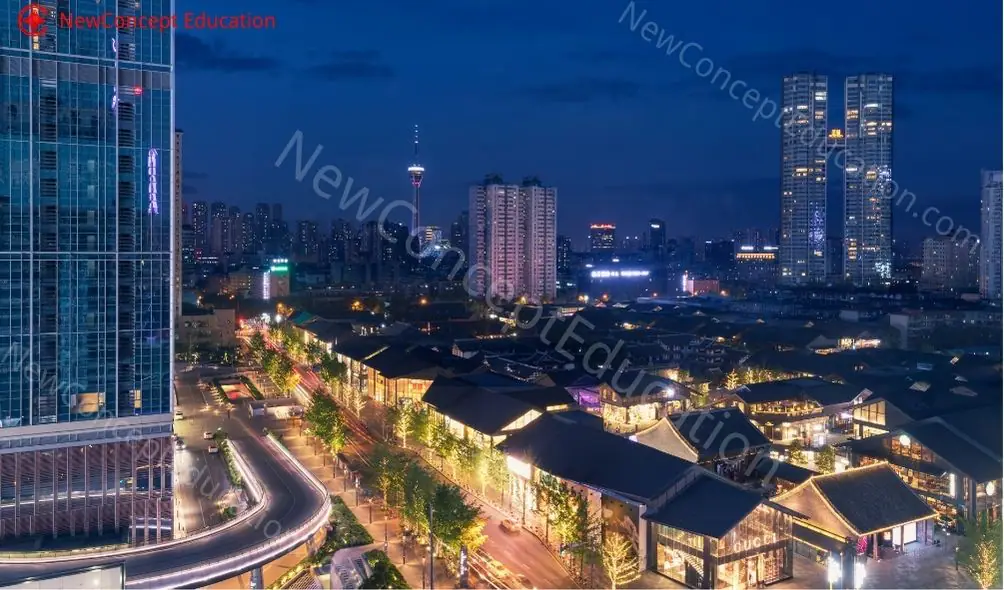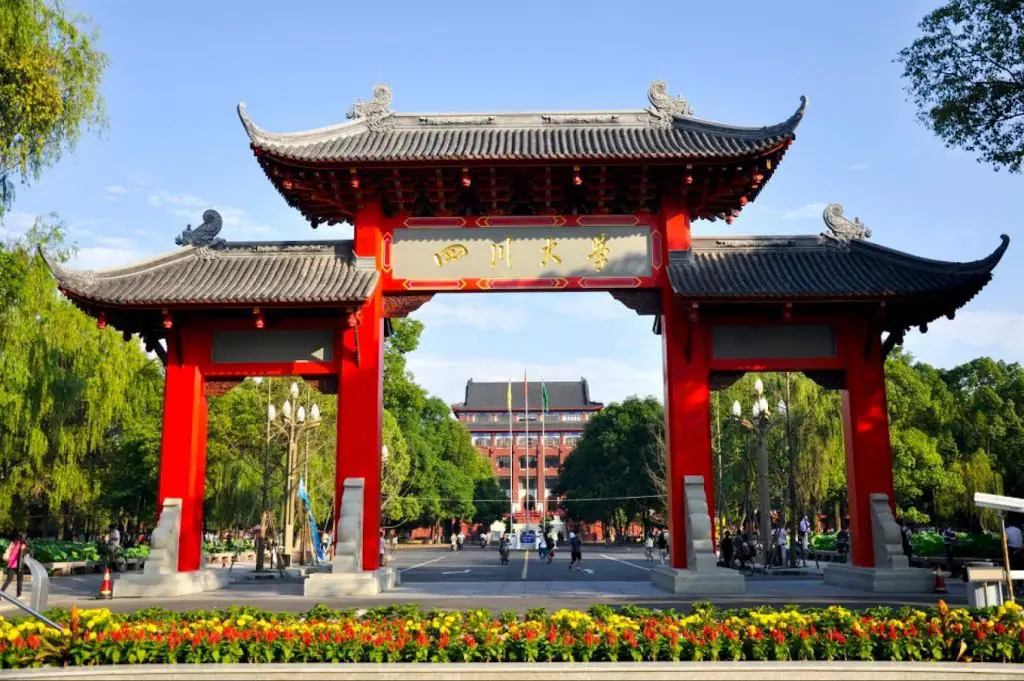 What To Eat In Chengdu?
If you visit Chengdu, you will never worry that you cannot find your preferred food. This diverse city includes international, delicious food and 12 Michelin star restaurants. If you like spicy food, then do not miss out on the famous local hotpot and Sichuan food.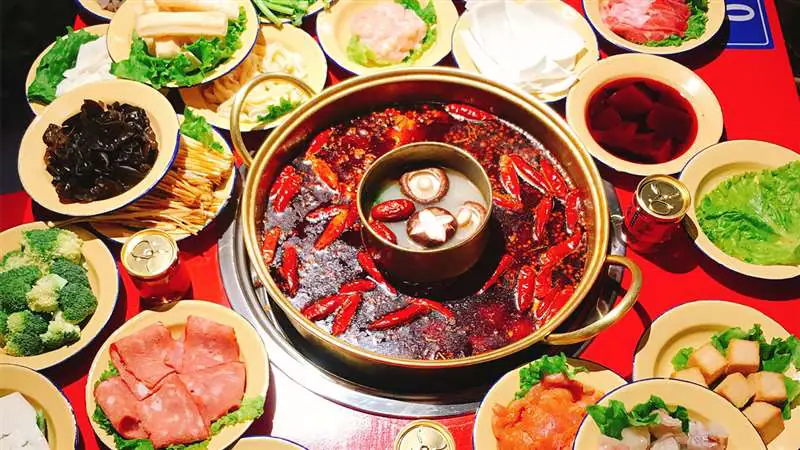 What Are Other Famous Attractions Around Chengdu?
If you travel to Chengdu, you also can consider visiting: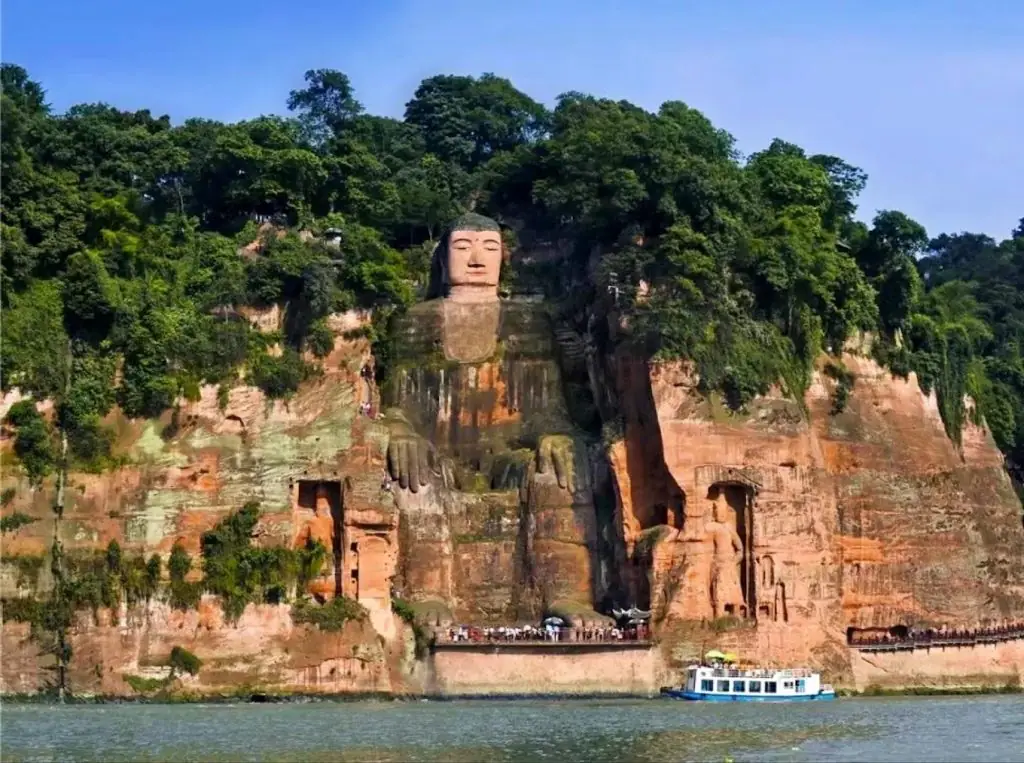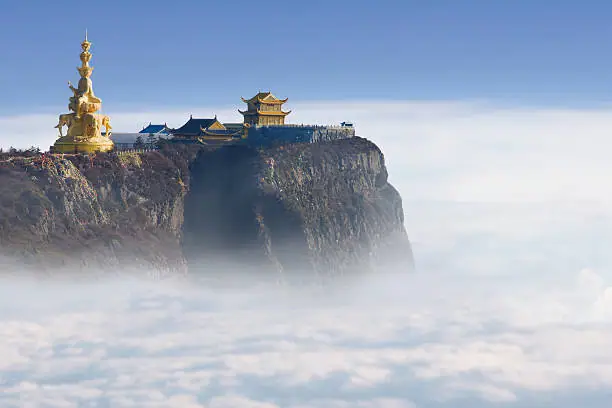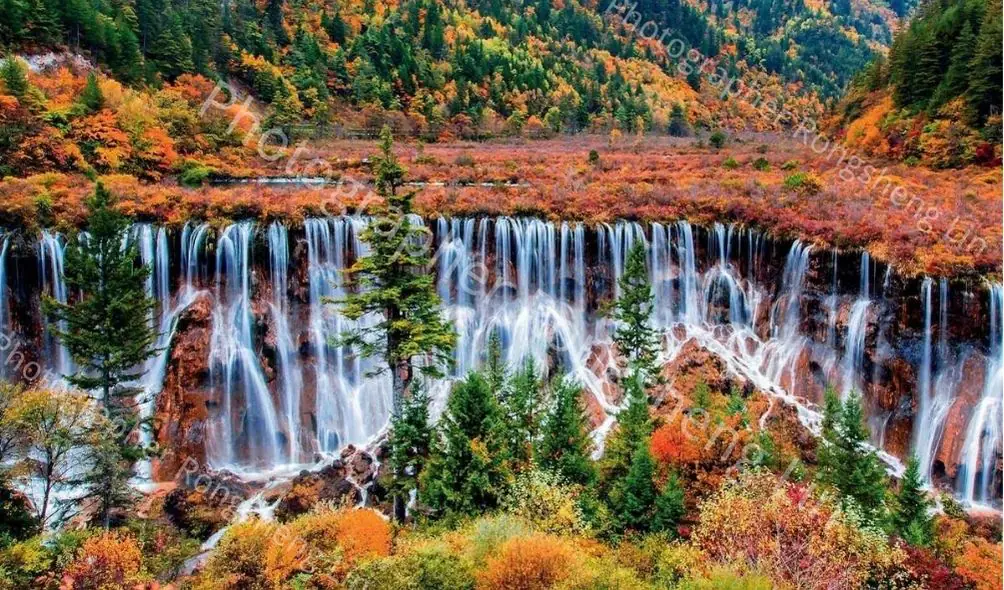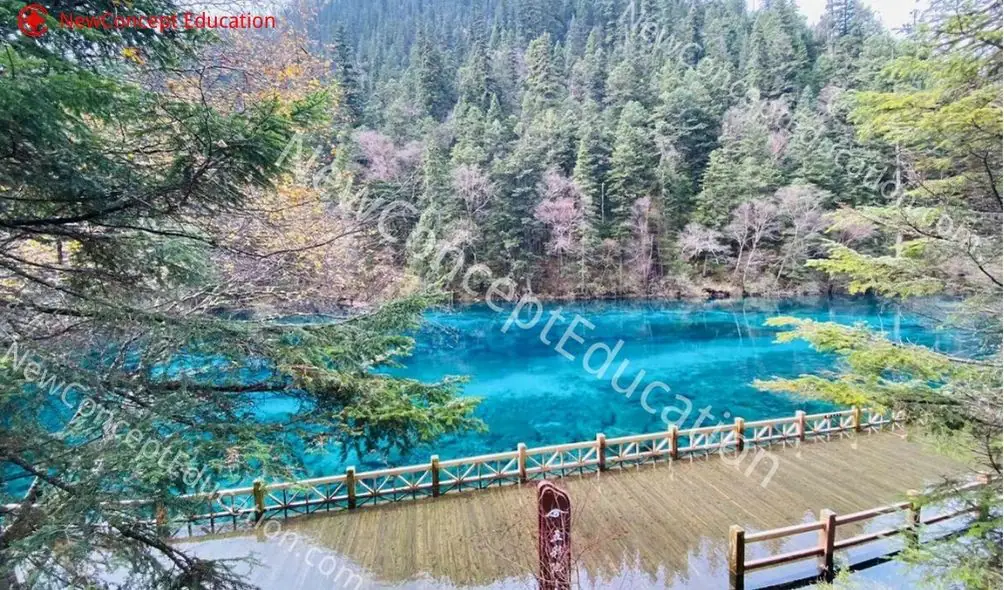 Taking Mandarin classes will help you to better understand the local culture, explore local food, make local Chinese friends, and even handle emergencies during your trip. It's also a good opportunity to practice speaking Chinese in the real world.
NewConcept Education has made a video-based learning Chinese book for you, according to real-life situations. Immersive yourself in the realistic situations and put yourself in the characters' shoes to learn practical Chinese. You will learn what you can use in the future. Join our Mandarin classes in Seattle or Bellevue, WA and get ready for your China trip in 2023!